die drogensüchtige Hexe und der Zauberer aus den Bergen

2017
6 framed inkjet prints
6 paintings
60x40cm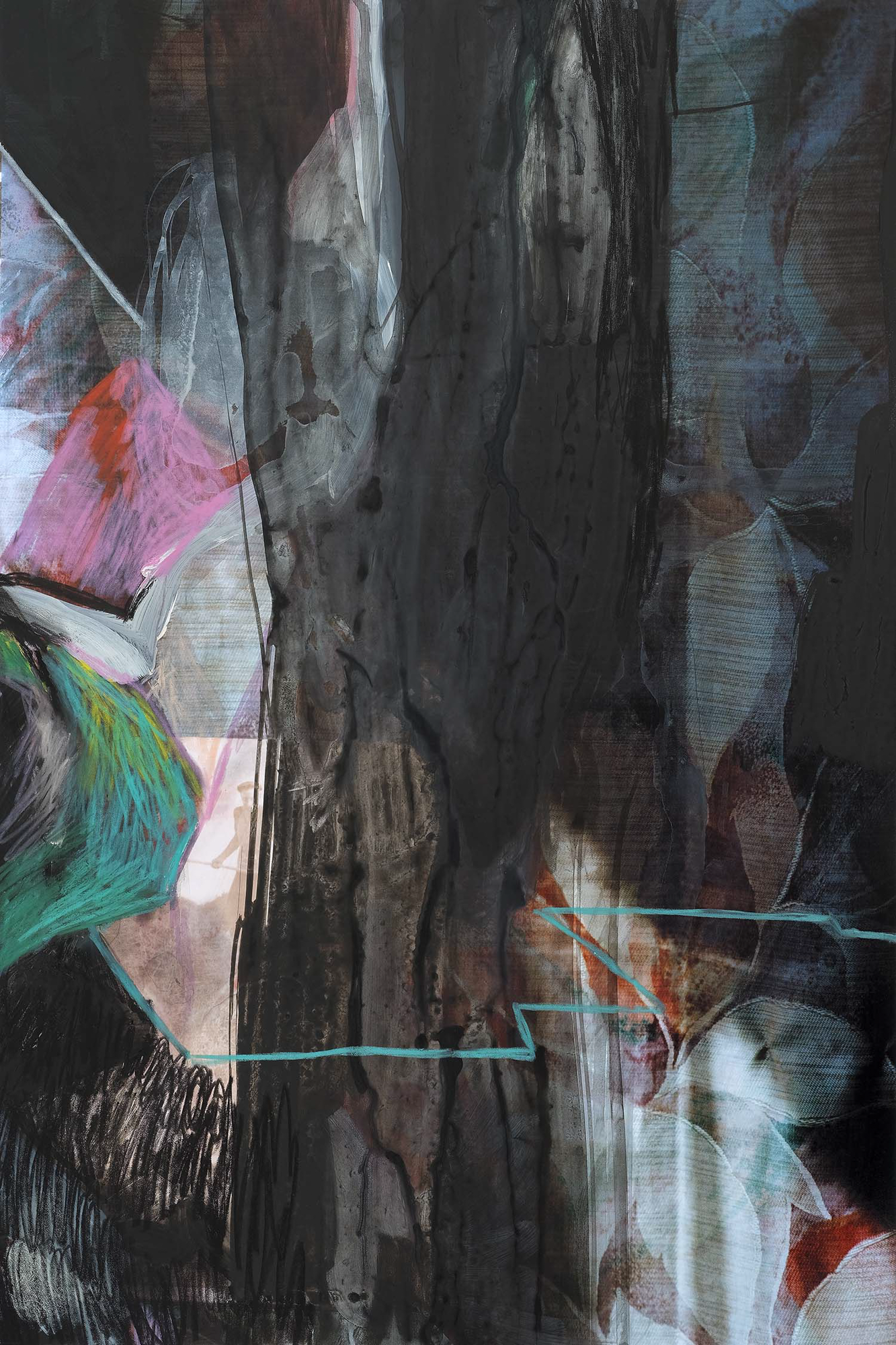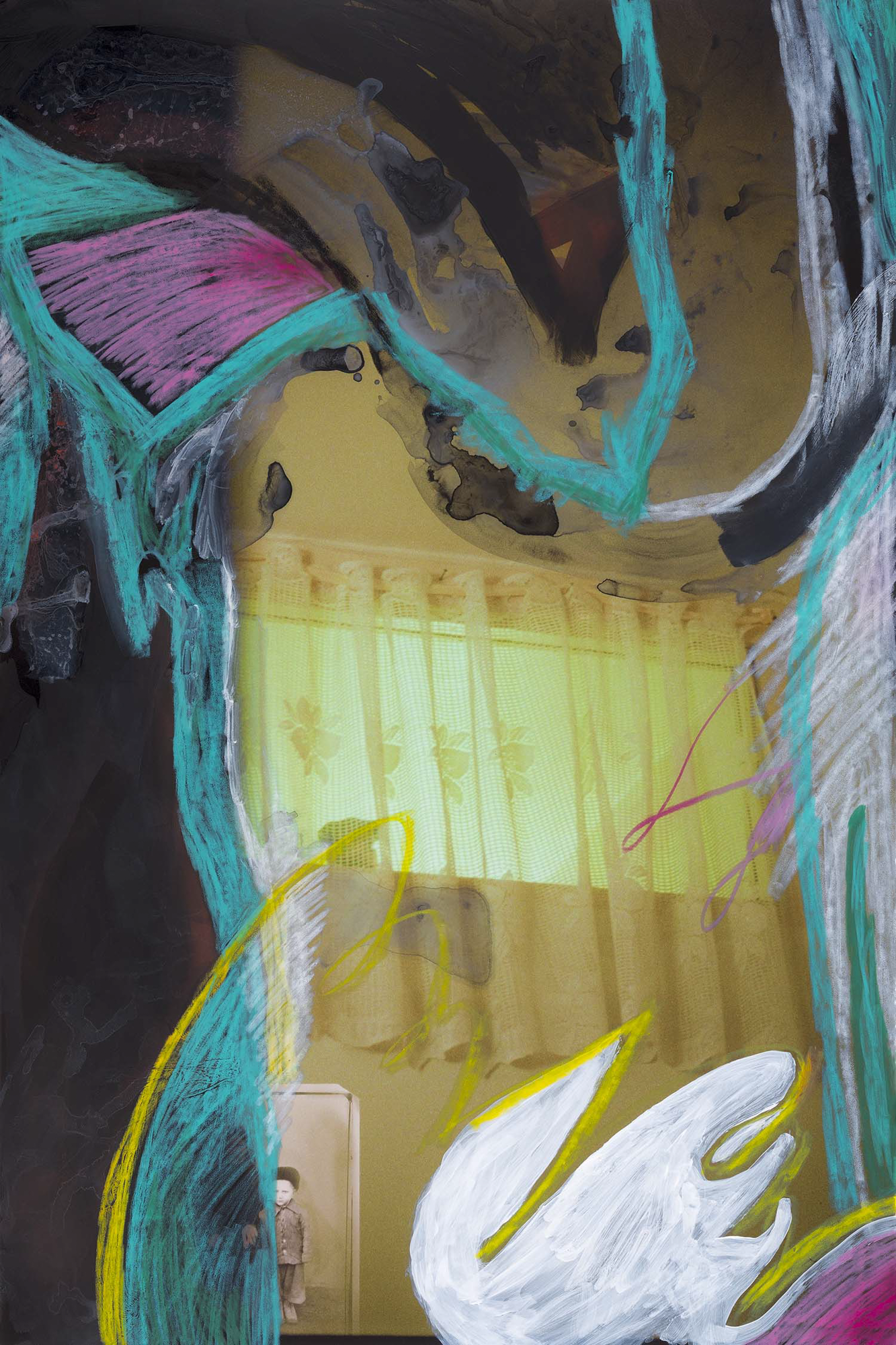 The history of one's family can, of course, be well known and familiar. Or it can feel like an infinitely unreachable and hidden mystery.

This work is testimony to an extensive search, a hunt for clues left in the hazy corners of the past centuries by multiple generations. Through classical research, sifting of visual material and conversations, many facts, untold adventures and mystically toned narratives came to light. This work owes its title to one such report.

In the fusion of the found archive and newly made photographs, the daring attempt to bridge the distance between the past and the present takes place. These hybrid images were then painted over and reduced to one level through multiple reproduction. The prints stand opposite the paintings and are witnesses and products of the process of rapprochement.